So you have decided that you want to learn to skydive. Except now you need to choose the training system you wish to follow. You have two different choices, the AFF (Accelerated FreeFall) course, or the Static line system. Both methods have their pros and cons, and this article explains each system briefly. The best system for you depends on a few main factors, namely your time and financial restrictions. You can also learn skydiving in Thailand via https://skydiveinthailand.com/products/learn-skydiving-in-thailand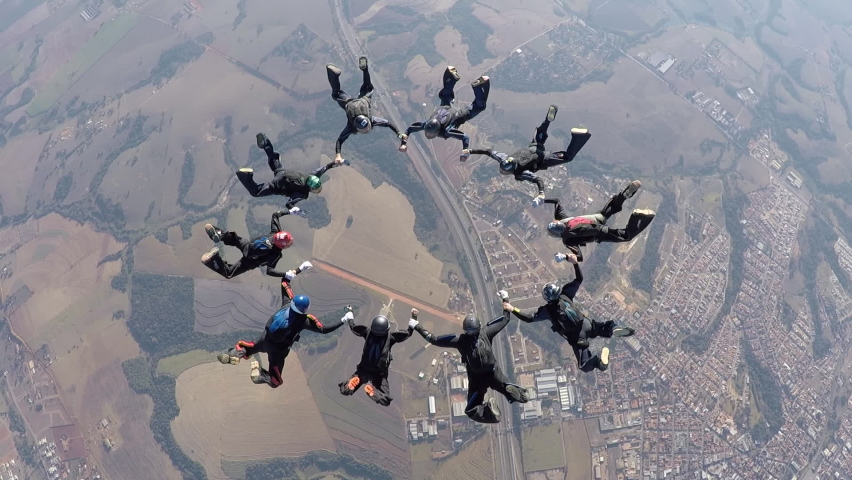 Throughout the world, the AFF and Static line systems are used by people who have decided that they would like to learn to skydive. Both methods are well established and have their own pluses and minuses.
The average number of jumps it takes to complete the static line system is about 30 – 50 parachute descents. This method of learning to skydive is the traditional way, and students jump on their own from their very first jump.
Most people who learn to skydive using this method spread their learning time over a longer period, because of the number of jumps that are required to pass the course. However, despite taking longer in time, this does spread the financial costs too.
The AFF course requires a minimum of 8 skydives to graduate, and is a much more intensive training method. Students jump with instructors holding onto them in freefall, starting off with 2 instructors on levels 1, 2 and 3, then one instructor for subsequent levels.
Once these AFF skydives are completed, the student then goes on to make 10 solo 'consolidation' jumps. These skydives are designed for the student to consolidate the knowledge and skills learnt throughout the AFF course.
This system is designed to be undertaken over a continuous space of time, and the training can be started and completed in as little as 2 days. Financially, this does mean that there is a larger initial outlay straight away.
You can be taught in a group of up to 12 students whilst learning to skydive under the static line system, university students are one of the main groups of people that favour the system for this.
You go through an initial ground school before making your first parachute jump, and after this jump it is quick and easy to go through the brief for your next jump. You will probably share all of the briefs, training and debriefing with the rest of your group, so will therefore have minimal time with your instructor to focus on your own personal skills.